Principal
Kia ora koutou, I have been at Evans Bay Intermediate as principal since July 2015, having been principal at 2 other school prior to coming to Evans Bay. I knew when I started, that this was the place I wanted to be. The year 7 and 8 age is great fun to work with, they are so articulate and engaged and are a real joy to be around.
In my spare time I love to walk, tramp and dance. I have a small dog called Murphy and two grown children, one in NZ and the other in America, both of whom I am very close to. I am very proud of them as the adults they have grown into and they are I feel my biggest success in life.
Evans Bay Intermediate has developed in many ways since I have taken over the principal role and I am very proud of all that we have achieved.
M.Ed./Advanced Dip Teach
Deputy Principal
It is a privilege for me to have spent the last few years helping to build EBIS into one of the best schools in Wellington. One reason for our success is the amazing community we are in where both students and parents are supportive. I am inspired everyday by our students and their willingness to take risks with their learning. I am also grateful for the talented and enthusiastic teachers who go the extra mile. My passion in teaching is to create opportunities to make learning authentic, fun and interactive. I believe that everybody has the right to achieve and it is my job to create those possibilities and celebrate the success of our learners.
When I am not at school I I love long walks, yoga, art movies and traveling to exotic places. My achilles heel is that I cannot be effective without my first coffee in the morning.
BA (Hons)/PG Dip Guidance

Assistant Principal / Team Leader Uru
Kia ora koutou. I've had the fantastic experience of working with young people for nearly 20 years now - volunteering, social services, ESOL and teaching. I spent 4 years working with youth at risk in group homes and relief teaching in Canada before completing my teaching degree in Auckland. I have taught in Auckland and the Waikato before moving to Wellington.
My passion for teaching has always been Year 7 & 8, as students are really finding out who they are as young people and how their ideals fit into our ever-changing world. I enjoy time with my husband and two daughters, as well as good coffee.
SSW Diploma/BA Combined Hons English & History/Graduate Diploma in Secondary Teaching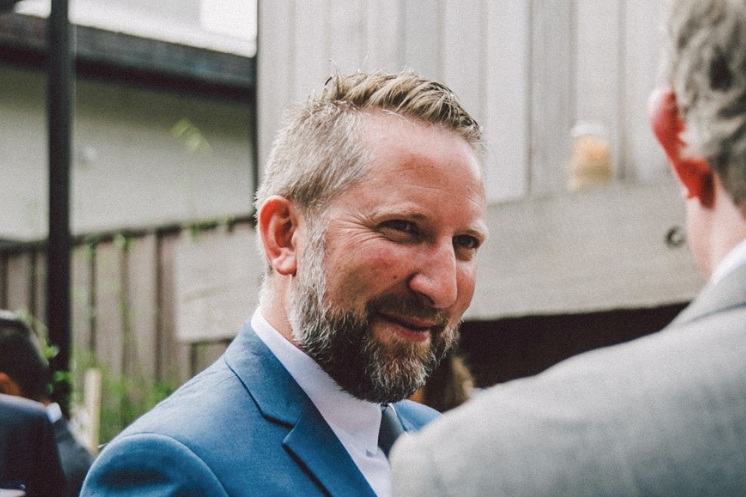 Team Leader / Classroom Teacher / Room 11
Kia ora. Teaching and learning have always been a passion for me. As a 15 year old teenager, I knew that I wanted to be a teacher, and from there I started to assist with reading programmes across the road from my old high school. I have now been the in the education sector and teaching for 19 years and I enjoy building upon positive relationships to help develop students to become lifelong learners. I have a passion for teaching and a love for promoting reading, writing and project-based learning. I have a love affair with coffee, vinyl, books, and good cheese.
BTchLn/GDip Digital and Collaborative Learning
Classroom Teacher / Room 10
Kia ora koutou. I always knew I wanted to be a teacher and here I am living the dream. I have spent many years traveling and working overseas. Working at a summer camp in the USA for three years solidified my passion for working with children. I love teaching at an intermediate age as I can assist students to develop the skills to become life-long learners. I also have an extensive background in special education through working both as a teacher aide and in youth programmes. I am passionate about performing arts which was supported by my degree in theatre. I also enjoy a strong coffee and a good laugh.
BA/BTeach
Classroom Teacher / Room 9
Kia ora koutou. I have a passion for teaching and joined the EBIS team in 2017 as the science specialist teacher. After a year I moved into the general classroom. I love working with intermediate students as I think the 2 years they spend here is an important time of growth, as it allows for them to engage in countless learning opportunities and form strong connections. I have a passion for nature as I studied a degree in ecology and biodiversity. In my spare time I love to explore the different walks around Wellington, watching rugby and spending time with my family.
BSc/BTeach
Classroom Teacher / Room 14
Classroom Teacher / Room 15
Kia ora koutou. I love EBIS and all the opportunities it provides. I am a second year teacher and still have a lot of learning to do, but with the help of students and staff I have grown in confidence. I enjoy Intermediate aged students with their sense of humour, justice, and passion for learning. I think it's incredible what students are capable of; my class never fail to blow me away, being an amazing group of agentic learners. I have a particular interest in the arts, having attained RAD Advanced 2 Ballet, NZAMD Advanced Ballet Diploma, an NCEA Outstanding Drama Scholarship, and a Gymnastics Coaching Qualification. Teaching is a challenge, but a fun challenge!
BA/BTeach
Classroom Teacher / Room 13
I have joined EBIS at the start of 2018 and felt right at home from the start. It is a fantastic school that makes it possible for all children to try something new. I have been a teacher for 21 years and have also worked as a teacher aide and a tutor for students with learning difficulties. I have a very soft spot for students who find learning hard and therefor try to find opportunities for each student to achieve success in. I believe that the only test students may never fail, is that of integrity. I love reading, swimming, animals and have a wicked sense of humour!
BA/HED
Team Leader / Classroom Teacher / Room 5
Tena Koutou. I have a love of learning and enjoy sharing it with the students I teach. I have been teaching intermediate level for over 10 years in both rural and urban schools. I love the challenge of this special age group, building knowledge and capability in learners while preparing them for their college learning. I have a number of responsibilities at school – I am the Tonga Team leader, the teacher responsible for Mathematics, oversee assessment and reporting across the school and am a mentor teacher to a masters student as well as a second year teacher. My love of learning extends to my own work towards a Masters of Education endorsed in Mathematics. This year I complete my last mathematics paper before writing my inquiry in 2020.
BA/M.R.S/GDip Tch/Cert Middle School Management
Classroom Teacher / Room 4
Kia ora koutou! It is a privilege to be teaching our talented ākonga here at Evans Bay Intermediate. I have been at EBIS for two years, after completing my Masters in Teaching and Learning in 2017. As an educator, I admire the personalities and learning opportunities that I continually discover at an intermediate level, as well as the student agency, passion and persistence that this age brings. I run the Enviro Leader Group at EBIS and explore sustainability with students who share a passion for our planet, as well as work on the Performing Arts Team. Outside of school, I enjoy annoying my neighbors with the drums, not placing at pub quizzes, and Mario Kart.
BA/MTeach
Classroom Teacher / Room 6
Kia ora koutou. My passion for education is what has led me to entering the teaching profession. Departing Canada in 2016, my journey began in Christchurch where I completed my Graduate Diploma in Teaching and Learning. I started teaching in 2017 and joined the EBIS team in 2019. Teaching at the intermediate level has always been a goal of mine because it is a time of significant growth for the students. It is where I felt I could make the most difference, teaching students the skills they need to be successful and confident lifelong learners. In my down time I enjoy listening to music, playing footy, and exploring the great outdoors.
HBA/GDip Tch
Team Leader / Classroom Teacher / Room 8
Kia ora koutou. I became a teacher in 2012 after working for in the corporate world and as a part time Scuba Diving Instructor. I love the intermediate school age group and am an active member of our local community. I have been a member of the EBIS board of Trustees for the past 5 years. In addition to being a classroom teacher I am the Team leader of our Nga Hau E Wha team and the School Sports Coordinator. If I am not in the classroom I am generally out coaching a sports team or participating in activities myself. I love the diverse range of activities we offer to our students and support a number of them around the school.
During my time at EBIS I have had a number of significant life events occur, I married the love of my life in 2013 and my wife and I have had three children. My eldest daughter has just started at Lyall Bay School and is already looking forward to going to EBIS when she is older.
BA/GDip Tch
Classroom Teacher / Room 12
Talofa lava. I have been teaching now for just over 21 years, coming up 10 years at EBIS. I have taught across the levels from Year 3 to Year 8 but enjoy the intermediate age group the most. It is a time of great growth for the students and I love the interactions and discussions as they negotiate this time of change.
My degree is in geography and history so I have a strength in social sciences but I also love mathematics. My family are key to my life outside teaching and becoming a grandparent has been a great joy. I love to sing, do puzzles and in recent years have come to enjoy a bit of golf.
BA/DipTch
Classroom Teacher / Room 7
Kia ora & Hola. I have been teaching at EBIS since 2017 and thoroughly enjoy working with students at our school. These are crucial years in the lives of students, as they grow and mature throughout their two years at EBIS. I really enjoy seeing students engaged with their learning and the role I can play in supporting their development. I have a passion for digital technology and incorporating digital learning into the classroom. You can also see me out on the sports field, coaching and working with sports groups. My interests revolve around football, travelling, music, learning languages and spending time with my family.
BCom/GDip Tch
Team Leader / Classroom Teacher / Room 2
Kia ora. Ever since college I have know that I wanted to be a teacher. After completing my qualifications, I spent two years in the UK teaching Year 5 and 6. This was a challenge but confirmed the decision I had made. I returned to New Zealand and home, joining the EBIS team in 2018. I love teaching at the Intermediate level. There is a different connection that you can make with these students, and helping them to become the best version of themselves. I have a passion for Football and staying healthy. I also have a passion for writing and maintaining my well-being. These passions guide my teaching and the way I interact with those around me; colleagues, family, friends and students.
BA/GDip Tch
Classroom Teacher / Room 1
Kia ora koutou. This is my first year at EBIS and I already feel right at home. I am a first year teacher but I have spent 3 years teaching English and private tutoring kids in Vietnam and Taiwan. It was during my time in Asia that I decided to direct my love of teaching back to New Zealand - completing my Graduate Diploma last year here in Wellington. I really enjoy working with Year 7's and 8's, as their emerging views about the world makes for interesting and exciting lessons. No matter how challenging it can be, I never go a day without laughing or having fun. I love listening to music, traveling, skateboarding and spending time with my friends and family.
BSc/GDip Tch
Specialist (SPEC)Teachers
Specialist Teacher / Design
Having spent more than 80% of my 2 decade teaching career in intermediates and as a specialist teacher, I am a massive proponent of both systems. The satisfaction received from seeing students finding success in specialists subjects that they do not normally achieve in a traditional classroom is one of the main reasons that motivates me to come to EBIS each day. I also appreciate the creative licence that the students and I have in the Design Tech room and look forward to integrating various different material, electronic and IT processes to create interesting solutions to a problem.
In my spare time I enjoy music (both listening and playing), board games, and tinkering in my garage.
BA/GDip Tch
Specialist Teacher / Visual Art
GDip Tch
Specialist Teacher / Wellbeing
Kia ora koutou, I joined the EBIS team in 2019 as the wellbeing specialist teacher. I have a passion for working with ākonga, particularly in the intermediate ages, from a holistic perspective. It is a joy to be able to offer ākonga opportunities to improve their confidence, self esteem, and resilience.
I have spent several years working as a professional musician and with at risk young people in a high school setting in Melbourne.
In my down time I enjoy playing in bands, rock climbing, good books, and exploring nature.
Bachelor Contemporary Music/Graduate Diploma in Education
Specialist Teacher / Music
I am in my second year of teaching music here at EBIS. I moved to New Zealand almost 4 years ago from Dallas, Texas in the United States. I have taught music for 25 years in a variety of settings, from preschoolers all the way up through university level. I am a woodwind specialist with a passion for teaching children in a general music setting. I love directing choirs and instrumental ensembles, and am so happy to share this passion with the students at EBIS. In my spare time, I play clarinet in the Royal New Zealand Air Force Band, as well as enjoy spending time on the beach with my husband, 8 yr old son, and SPCA pup, Snow.
BMusic Education/MMusic/PhD-Music Education
Specialist Teacher / Science
I feel very privileged to be part of the EBIS teaching team. I have taught at various age levels and absolutely love teaching year 7/8 students. I enjoy their growth in personality and the depth of information we get to share at this level. I believe that the hands-on investigations and observations that we make in science teaches valuable life skills. It is fantastic to see how all students can engage in this type of learning. Alongside my teaching degree I also have a degree in Psychology and Education and as a result I have a strong interest in educational neuroscience.
I live locally and like to spend time with my family, travel (when possible), go on mini-adventures, and just relax!
BA/DipArt/GDip Teach
Executive Officer
As the Executive Officer at EBIS for 12 years I work with an enthusiastic and friendly team of people both at an administrative, teaching and Trustee level.
I have had a long association with the education system stretching over 40 years. Initially training as a primary teacher I also studied commerce and obtained a Diploma in Business. Additionally, with 11 years as a school trustee of a primary and secondary school I am well versed in the intricacies and challenges in school governance.
I enjoy travelling a lot as all our immediate family live overseas. I also love gardening and have my nose in my kindle whenever I have a spare moment.
NZ Dip Bus. T.T.C
Secretary
I started at EBIS as a Teacher Aide for seven years and then moved into the Secretary position three and a half years ago. I have worked mainly in Admin. related jobs most of my working life and enjoy working with professional people such as our tireless teachers and management staff.
I have seen so many changes in technology along the way, e.g. from using Radio Telephones, as a Telephone Switchboard Operator where the operator sat in front of a wall covered in hundreds of little holes representing different lines.
I don't mind change and enjoy being able to connect with children, parents, caregivers and visitors to our school. I remember Intermediate being my favourite time at school, it's such a special phase for our Y7's & Y8's before they transition to College.
I'm a country girl at heart, born and raised in Taranaki, I have lived in Wellington for the last twenty-nine years, and lived in Brisbane for six years. Seven of my grandchildren have attended EBIS and there are still more to come!
Outside of school my passion is my husband and family, friends, gardening, listening to music, reading and church life.
International/ESOL Specialists
ESOL Specialist / Room 12 Release Teacher
Kia ora Koutou. I've taught for about 20 years in New Zealand, Japan and Indonesia. I mainly teach English as a Second language and work across the school at EBIS. I've taught as a specialist English language teacher for the last 15 years in New Zealand, Japan and Indonesia. I have a passion for bilingual education and have brought my two children up speaking both English and Indonesian. I love teaching at EBIS as it's a really fun team to work and our students have an incredible amount of ideas and initiative. Outside of school I love spending time with my children, taking a stroll in the bush, writing and travelling.
International Student Liaison
Kia ora koutou. Salamu alaikum. I have many years' experience teaching in New Zealand and overseas. I joined the EBIS team in 2018 to support the International Student and ESOL programmes. I have a keen interest in the transition from primary to secondary school, as the impact of change in the lives of intermediate age students makes them an engaging group to work with. I enjoy their energy and inquiring minds. My background includes working in a non-English speaking education system overseas and as a foundation staff member in two schools in Auckland. In my spare time, I enjoy oil-painting, exploring Wellington's many walkways and spending time with my family.
MEdMgt, PGDipTchg, BA(Psych), CELTA
Kimberley Anastasiadis-Gray
School Counselor
Kia ora koutou, I began my professional life as a primary school teacher, teaching in two Wellington Schools. Two and a half years ago I left my teaching work and pursued a career in counselling. I am passionate about providing a non-judgemental space for young people to be able to speak about challenging and important things that are happening in their lives. I love my work and am very thankful to be a part of the EBIS team. I also love being an Aunty and spending time with my friends and family.
Youth Worker
Hi I'm Reuben, and I am a youth worker at EBIS this year. When people ask what being a Youth Worker in a school looks like, I find the easiest and most accurate answer to be "we are here to build relationship with staff and students, while also doing what we can to make the life of the school slightly easier". Aside from Youth Work my other passions include Architecture, Design, Music and Creativity in most forms. I live a balanced life of work and play, and as a Youth Worker, I see my work and play overlapping. I am confident, optimistic and motivated, yet also teachable and eager to learn as much as I can in all fields. One of my recent ventures that I am proud of was being part of the team that did the Oxfam 100km walk in Whakatane.
BAS
Youth Worker
Kia ora koutou, my name is Army (Amandine) and I am one of the youth workers at EBIS this year. I have always loved interacting with a variety of different youth and so at this school, my job as a youth worker is to help build relationships and connect with both the students and staff. Besides my youth working, my other passions include Photography, Art, Sports and Fashion. In my spare time, I love exploring Wellington / going on hikes as I recently just walked the Orongoronga Track, going to Rugby games with friends and spending quality time with my family. I am a bubbly and outgoing person who is always eager to learn new things.
Teacher Aide
Kia ora,
My name is Fern and I've been a teacher aide at EBIS since 2017.
Although I previously trained in early childhood, after having 3 children of my own, I decided I would rather work with older children. I have a passion for growing confident learners and empowering children. Particularly those with special learning needs.I also have qualifications in small business and project management and will be putting these to use in the near future.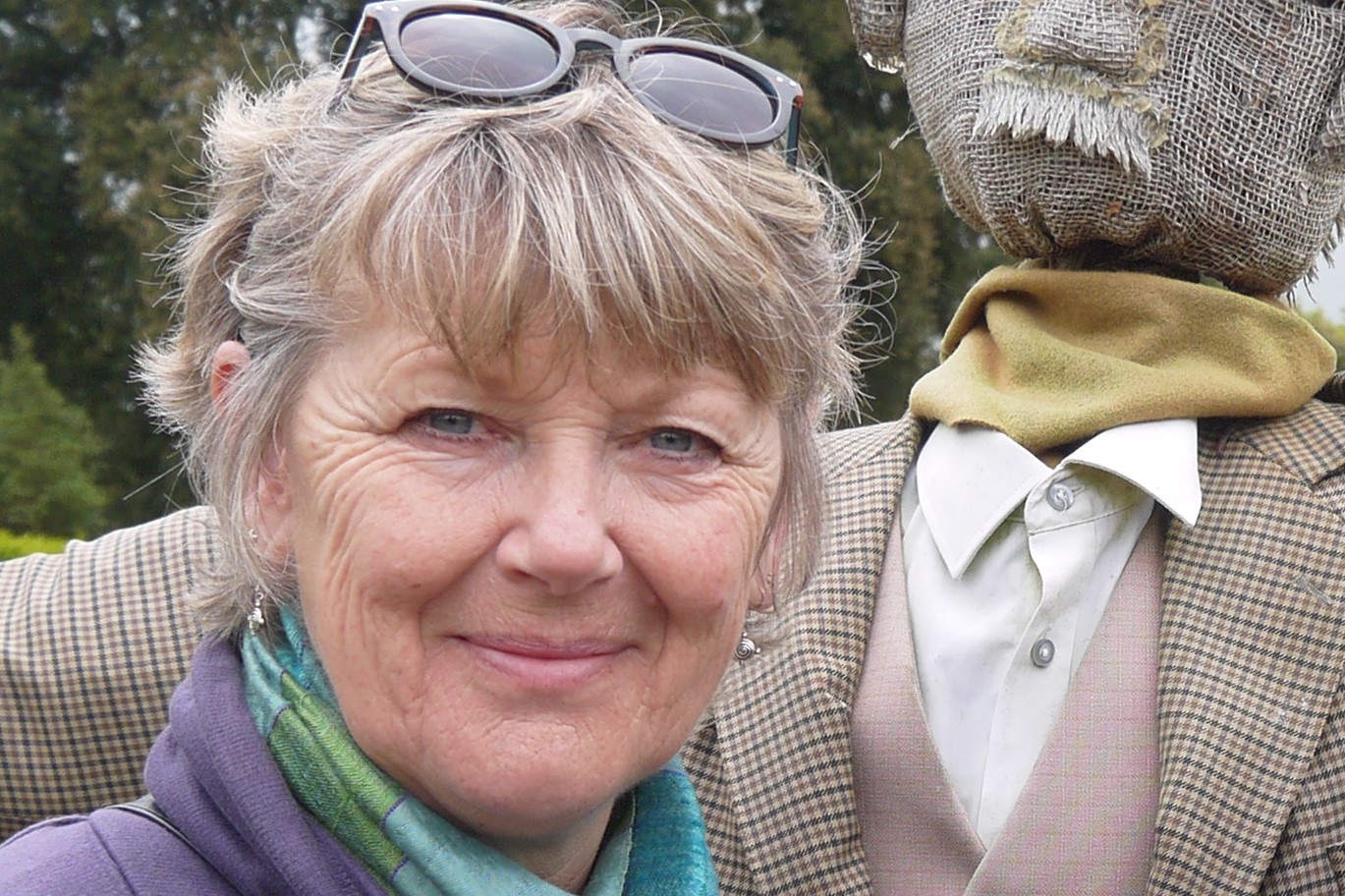 Teacher Aide
I came to live in New Zealand in 2016 but had visited many times before as my daughter has lived in Wellington for 17 years and her sister in Australia for the same amount of time. I was thrilled to have the chance of part time work as a Teacher Aide at EBIS and love the ethos of the school, the commitment of the teaching team and how all pupils are valued for their individual talents.
I worked as a Teaching Assistant in a UK school when my children were still at school but progressed on to train in Early years Care which I also taught in a vocational college. I finally qualified as a Social Worker in my early 50s…but am still learning!
Away from EBIS I look after my 2 little grandchildren and have a passion for all creative arts.
Teacher Aide
I enjoy working with children here at EBIS to encourage their confidence and learning. When I am not at EBIS I work as a Landscape Designer and Artist. I belong to the Brooklyn Food Group, a community garden group here in Wellington. I am a keen swimmer and like checking out the new cafes in Wellington.
Teacher Aide
My name's Yayné and I've always had a passion for working with children of all ages and ranges, which has brought me to working as a Teacher Aide. It is my second year here at E.B.I.S and I love that every day is different and brings new challenges. I have a big background in music and singing, with a Degree in Performing Arts.Looking to the future I would love to be helping children that are most in need and at-risk, with the hope of being able to fuse my passions of working with children and the performing arts to heal and inspire.
Nga mihi.
Kia ora katou. I am a recent addition to the EBIS teacher aide team, having started in May 2019. This is my first teacher aide role - before that I worked for about ten years in the transport sector and have volunteered in several community organisations. I love working with young people and am really looking forward to supporting both the staff and students at EBIS. Outside of school, I enjoy keeping fit and exploring new parts of Wellington with friends and family.